Why go through the trouble of transporting everyone's equipment around when Snowy Range offers affordable rentals at the base of the mountain! Our rental team will get you fitted and out on the slopes efficiently while offering you personal attention. For extra safety, we also recommend adding a helmet to your rental package.
Are you a more advanced skier or rider? You can upgrade to our K2 skis or NeverSummer snowboard performance gear waxed and edged for you to hit the slopes.
Snowy Range
RENTAL PRICING
* Pricing listed online/onsite
PLEASE NOTE: We highly recommend making online rental reservations 48 hours in advance for your trip to the ski area. If you do NOT make an advanced reservation, we cannot guarantee equipment rentals in all sizes will be available. Please consider arriving as early in the morning as possible if you are renting equipment without an advanced reservation, or perhaps look into other regional ski/snowboard shops for your equipment rental needs.
* Demo Skis or Snowboard available for $40, limited availability.
* Rentals include skis, boots, and poles OR snowboard and boots
* Snowy Range asks that multi day rentals and additional rental equipment are kept with the rider until the last day of their rental when they are finished skiing.
Release Preference
Determining your release preference is your responsibility.
Your Release Preference, height, weight, age, and boot sole length are used by the shop technician to determine the release/retention settings for your bindings.
Consult these descriptions (pictured) to select your Release Preference. Be sure to provide accurate information. Errors may increase your risk of injury.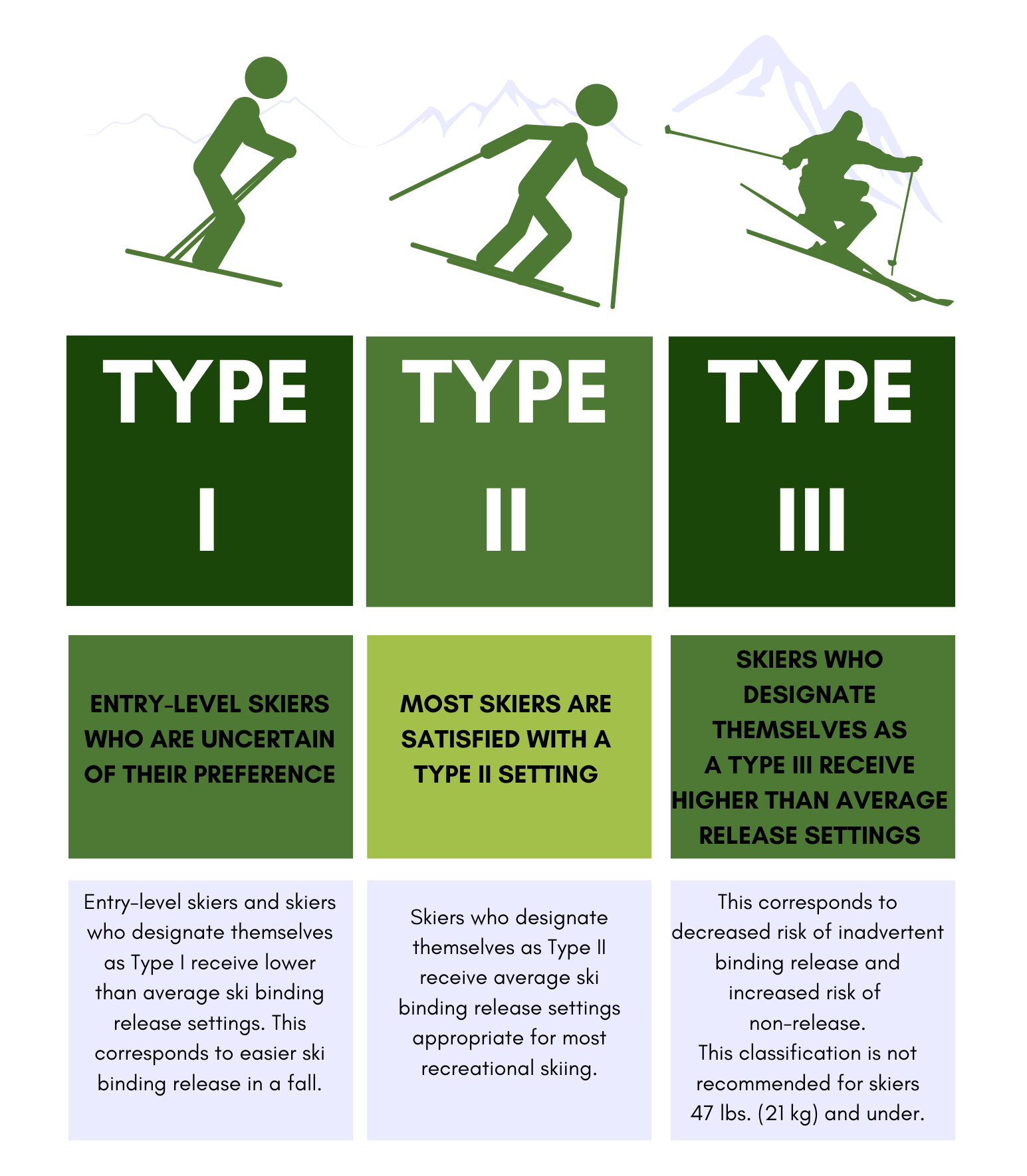 Snowy Range Ski
TUNING & REPAIRS
Please Note: You must go to the Ticket Office to schedule and pay for tune-ups and repairs.
POLICIES
REFUND & WEATHER POLICY
Skiing and Snowboarding are outdoor sports. Beware of changing mountain conditions.
If weather conditions cause road closures all reservations may be moved to another day per our cancellation policy.
CANCELLATION POLICY
Lift Ticket/Rental Cancellation Policy
All online reservation refunds must be requested 48 hours prior to arrival (at 8 am) and will be refunded with a 5% fee. Rainchecks will be issued upon request prior to the close of business on the date of use. In the event of a COVID-19 interruption in operations, we will offer rainchecks for the 2022/2023 season but no refunds will be issued. Online tickets expire at the end of the selected date. NO refunds or rain checks will be offered after the original date of the ticket. Please forward to your email receipt to request a refund or order modification to tickets@snowyrangeski.com.
Example: A refund for a Saturday ticket must be requested by 8AM on Wednesday
Lesson Cancellation
Lessons must be canceled 48 hours prior to the start of the lesson can be rescheduled at no cost or refunded with a 5% fee. Group lessons canceled less than 48 hours prior to the start of the lesson can be rescheduled with a $15 fee but no refund will be issued. Private lessons canceled less than 48 hours prior to the start of the lesson can be rescheduled with a $30 fee but no refund will be issued. Request for a refund or raincheck after the lesson was scheduled to start the lesson can not be refunded or rescheduled.
Example: A refund for a Saturday 10AM lesson must be requested by 10AM on Wednesday