At Snowy Range Ski Area we are here to help you. We want you to have the best possible time when you come to visit. We don't want you wondering or not knowing things before you come. Here are some of our frequently asked questions and some popular safety tips for you!
FAQS
I CANT GET INTO MY ACCOUNT TO PURCAHSES PASSES
If you are having account trouble and are unable to log in, please email us as tickets@snowyragneski.com and ask for a password reset.
WHAT TO ENTER WHEN RELOADING A SEASON PASS?
When reloading a season pass online you will need to enter all numbers and letters that come after WTP:. Please do not include the letters WTP. As a note, the last number on your pass will be a zero not the letter 'o'.
WHEN IS OPENING DAY?
Snowy Range Ski Area is projected to open December 1, 2023 for the 2023/2024 season.
WHERE DO I GO WHEN I GET TO SNOWY RANGE?
For directions to our driveway please visit our Directions Page. When you make the turn off Wyoming Highway 130 onto the Snowy Range driveway, you will want to follow the parking signs. Snowy Range has three major parking lots all within walking distance of the day lodge.
Google provides a virtual walkthrough of our entire lodge and the top of a few of our major lifts.
Also check out our in-depth blog post about Navigating Snowy
SHOULD I TAKE A SKI OR SNOWBOARD LESSON?
While there are many decent instructional videos on the internet that may help you once you get to the mountain, there is still no better way to learn than a lesson with a professional ski instructor. For beginners, lessons are designed to make the sport more fun and to help promote a lifetime of fun on the mountain.
At Snowy Range lessons are broken down by age as well as by type. Snowy Range offers 2-Hour group lessons. Group lessons are separated by age, ability level and sport. Ages are divided 5-6, 7-12, 13+. Depending on demand these lessons can be larger or smaller. Snowy Range also offers private lessons. Private lessons offer one-on-one instruction.
WHAT IS ALTITUDE SICKNESS & WHAT CAN I DO TO AVOID IT?
Altitude sickness is usually a minor problem. Symptoms include a headache, nausea, and fatigue due to a lack of available oxygen. Typically ibuprofen, Tylenol or aspirin can help with headaches. If you experience any of these symptoms while visiting Snowy Range Ski Area, please visit the Ski Patrol building for assistance. Follow these guidelines to minimize the effects:
Exercise in moderation.
Drink more water than usual. When you combine altitude with physical exertion, you need to drink before you get thirsty.
Eat food high in carbohydrates, such as grains, pasta, fruits and vegetables and avoid salty foods.
Limit alcohol consumption. It's tempting to party the evening you roll into a ski town. However, drinking alcohol and cheating yourself on sleep the night before you ski is a big mistake.
Be sun savvy. Our sunshine is so intense that skiing without sunscreen or protective eyewear is not recommended. Ultraviolet rays are more powerful at higher elevations. Since resorts are over two miles above sea level, you will need goggles and/or sunglasses that have UV protection. Also, regardless of your skin color or complexion, everyone needs to wear sunscreen, even on overcast days when ultraviolet rays still penetrate cloud cover. Go for at least 15 SPF and apply several times a day. Look for a broad-spectrum sunscreen that blocks both UVA and UVB rays.
HOW TO GET TO SNOWY RANGE SAFELY
Wyoming law requires you to buckle up and that all windows be completely snow/ice free so that full vision is possible. Leave plenty of distance between you and the vehicle in front of you when driving on snowy/icy roads. If your vehicle is not equipped with anti-lock brakes, you do not want to lock up your brakes – pump them. Avoid breaking on curves and remember 4 wheel drive vehicles should follow all of these same basic rules. Snow tires are highly recommended as summer tires or worn tires will not give enough traction. Tire chains are a good idea for vehicles without good snow tires. Once you reach Centennial Wyoming, the last 5 miles to Snowy Range Ski Area are all uphill. The road is regularly plowed and sanded by WYDOT. Be prepared for winter driving conditions.
For current road conditions, travel information, and traffic cameras visit WYDOT.
WHAT DO I NEED TO WEAR?
Not sure what to wear when skiing or snowboarding? We suggest proper layering for mountain activities. That means waterproof top and bottom, insulating base layer(s), hat (or helmet!) and winter gloves. Check out our blog post about Staying Warm
Not sure what layers mean? It means you don't want to be too hot, nor do you want to be too cold. You want to be just right, and most importantly, dry. The key to warmth is making smart apparel choices and layering. We suggest dressing in three layers: inside, middle, and outer. You may not need as many layers of clothing as you think. On a sunny day, you may only need two layers – the waterproof outer layer and the turtleneck/long underwear first layer. But bring a middle layer (fleece or wool sweater) just in case. You can always take off some layers as you warm up.
Sunglasses or goggles are highly recommended. Dangerous UV rays from the sun, which become stronger with the reflection of surfaces such as snow, can damage eyes. At higher elevations wear extra sunscreen as the ultraviolet rays are stronger. Even on cloudy days, sunscreen is a must.
WHAT EQUIPMENT DO I NEED?
At Snowy Range we offer ski and snowboard rental packages. A rental package includes all of the hard goods that you will need to get out on the slope. Ski rentals include your skis, boots, and poles. Snowboard rentals include your snowboard and boots. For an additional fee, you may rent a helmet as well.
HOW DOES THE WIND AFFECT CLOSING THE LIFTS?
We do not have a specific speed or policy on closing the lifts due to the wind. It is based on how the wind is affecting the lifts and the safety of the riders.
CAN ANYONE RIDE THE LIFT?
To ride a lift we require a lift ticket and proper gear to safely return to the base of the mountain.
DO I NEED A LIFT TICKET FOR THE MAGIC CARPET (THE COLT)?
We require everyone riding the Magic Carpet to wear a lift ticket and have the proper ski or snowboard gear.
DO PARENTS NEED A LIFT TICKET TO HELP THEIR CHILDREN ON THE MAGIC CARPET (THE COLT)?
We require everyone riding a lift to wear a lift ticket and have the proper ski or snowboard gear. We do allow parents to walk next to the lift without a ticket or gear.
DO YOU HOST WEDDINGS IN THE LODGE?
HOW MUCH ARE LOCKER RENTALS?
The ticket office sells one-day locker rentals for $5 a day with the trade of collateral (ie drivers license). There are $1 per open lockers available in the lodge as well.
IS UPHILL TRAFFIC ALLOWED?
Uphill traffic is permitted as long as our guidelines are followed. Guidelines for all uphill traffic is to promote safety and minimize conflicts between snowmaking, grooming operations, snowmobile traffic and all other activities that take place daily on the mountain. Hikers must stay on the side of runs and out of the way of any on hill maintenance.
We allow uphill access free of charge, but uphill access must be on the sides of runs and can't obstruct downhill skiers.
IS SNOWY RANGE OPEN FOR THE WINTER HOLIDAYS?
We are open for ALL holidays during the open winter season.
ARE COOLERS ALLOWED IN THE LODGE?
We are not allowing coolers in our dining spaces to leave room for our lunch buying guests. As always outside alcohol is NOT permitted per our liquor license. Stoves, hotplates, microwaves, crockpots, and other food warming devices are NOT permitted.
REFUND & WEATHER POLICY
Skiing and Snowboarding are outdoor sports. Beware of changing mountain conditions.
CANCELLATION POLICY
Lift Ticket/Rental Cancellation Policy
To submit a date change request, please forward your confirmation email to tickets@snowyrangeski.com with an alternative date, and reason for the request. All date change requests are reviewed and require approval. Date changes are not guaranteed. Fees apply.
Lesson Cancellation Policy
To submit a date change request, please forward your confirmation email to lessons@snowyrangeski.com with an alternative date, and reason for the request. All date change requests are reviewed and require approval. Date changes are not guaranteed. Fees apply.
I SEE THAT LESSONS ARE NOT AVAILABLE 24 HOURS IN ADVANCE, DOES THIS MEAN THEY ARE SOLD OUT?
No, the Mountain Sports School (MSS) will sometimes have openings in our lessons. The 24-hour blackout online is to allow for proper staffing at the MSS. Please call the MSS Office for information regarding short-notice lessons. We do not guarantee availability for lessons within 24 hours, but the staff will do their best to accommodate your lesson needs. Please call us for lesson reservations inside 24 hours. These reservations will be assessed at the window rate.
DOES MOUNTAIN SPORTS SCHOOL OFFER TELEMARK LESSONS?
We do not offer telemark lessons.
ARE PRIVATE OR GROUP LESSONS BETTER?
In general, children 5 and under will learn more in private lessons because the instructor can teach at the pace of one student instead of many. For ages 5 and up, how an individual learns is different for everyone. For many, learning in a group environment is best. For others, one-on-one instruction is best.
WHAT IS THE AVERAGE SIZE OF A GROUP LESSON?
The size of group lessons can vary based on the weekend and the age group and level of the students.
CAN YOU ACCOMODATE STUDENTS WITH DISABILITIES IN A GROUP LESSON?
Depending on the disability we will try our best to accommodate what we can as it requires special equipment and certifications. We also recommend Winter Park and Steamboat in Colorado for specialty lessons as they have the equipment and instructors with the proper certifications.
WHAT ABILITY LEVEL SHOULD I SIGN UP FOR?
Lesson ability levels are based on what skills had been achieved in a prior lesson. Please see Ability Levels for more in-depth descriptions.
HOW EARLY DO WE NEED TO ARRIVE BEFORE A LESSON
The MSS ask that all students are checked in for their lesson at least 30 minutes prior to their lesson. If you are also getting rentals please allow 1 hour to be fitted and ready for the lesson. We ask that all students meet at the meeting place 5 minutes prior to the lesson starting time.
WHAT IS THE YOUNGEST AGE ACCEPTED INTO A LESSON?
3 and 4 year olds have the option to take a 1 hour lesson at 9 am or Noon for $108. For more information please visit our Private Lesson Page.
CAN A YOUTH (5-12 YRS) JOIN OLDER TEEN (13-17 YRS) SIBLING IN A GROUP LESSON?
While staff does their best to accommodate families, in general, the age difference between most Teen groups and Youth groups is too great. A private family lesson may be the best option.
WHAT ARE THE LIFT AND LODGE HOURS?
Lifts open every day at 9 AM and close at 4 PM, the Sundance lift closes at 3:30 PM. The lodge opens at 8 AM.
CAN 4 & UNDER CHILDREN BE IN GROUP LESSONS?
Due to the development and ability of the child, along with additional demands placed upon instructors. Snowy Range offers 3 and 4 year olds, a 1 hour lesson at 9 am or Noon for $108. For more information please visit our Private Lesson Page.
SHOULD I SKI OR SNOWBOARD?
This is the first and most basic question we are commonly asked. Both options are great and you will have a good time no matter which one you choose. If you only have a short amount of time to learn a new sport, skiing is typically the sport most people choose and tends to have the shortest learning curve. But don't let that discourage you from trying out Snowboarding. If you enjoy wakeboarding, skateboarding or surfing in the summer, you are the perfect candidate to try out snowboarding.
DO CHILDREN 4 & UNDER HAVE TO WEAR A LIFT TICKET FOR THE MAGIC CARPET (THE COLT)?
Everyone riding on a lift must wear a lift ticket and have the proper gear to safely get down the hill. Children 4 & Under receive a free lift ticket.
PET POLICY
-Dogs are allowed, but they must be non aggressive and on a leash at all times.
-Dogs are not permitted on the lift.
-Dogs are not permitted to be on any runs during operating hours.
"A HELMET – IT' S A GOOD IDEA"
NSAA promotes the use of helmets on the slopes. We urge skiers and riders to wear a helmet – but to ski or ride as if they are not wearing a helmet. NSAA views skiing and snowboarding in a controlled and responsible manner – not helmets only – as the primary safety consideration for all skiers and boarders. A skier's behavior has as much or more to do with the safety of the sport as does any piece of equipment.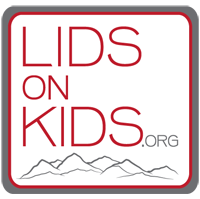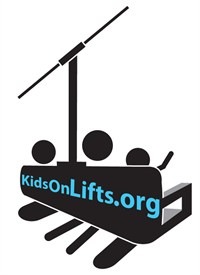 "NO HORSEPLAY"
NSAA views using and riding chair lifts in a responsible manner as one of the primary safety considerations for all skiers and boarders. A skier's behavior has as much or more to do with the safety of the sport as does any piece of equipment from helmet to chair lift.
"PARK SMART"
START SMALL – Work your way up. Build your skills.
MAKE A PLAN – Every feature. Every time.
ALWAYS LOOK – Before you drop.
RESPECT – The features and other users.
TAKE IT EASY – Know your limits. Land on your feet.

YOUR RESPONSIBILITY CODE
Always stay in control. You must be able to stop or avoid people or objects.
People ahead or downhill of you have the right-of-way. You must avoid them.
Stop only where you are visible from above and do not restrict traffic.
Look uphill and avoid others before starting downhill or entering a trail.
You must prevent runaway equipment.
Read and obey all signs, warnings and hazard markings.
Keep off closed trails and out of closed areas.
You must know how and be able to load, ride and unload lifts safely. If you need assistance, ask the lift attendant.
Do not use lifts or terrain when impaired by alcohol or drugs.
If you are involved in a collision or incident, share your contact information with each other and a ski area employee.